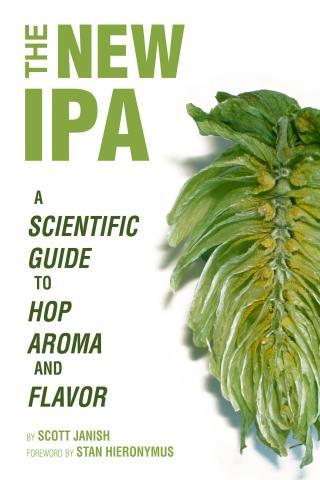 Brew Files - Episode 90 - Scott's Hops, Part 1
The Brew is Out There!  
In this first part of America's favorite topic, Drew talks with Scott Janish about his fascination with the leafy green beer herb and the newly emerging (and sometimes forgotten) science of hops. (and where to find more information for yourself!)
Links:
Scott Janish - http://scottjanish.com/
The New IPA - https://www.amazon.com/New-IPA-Scientific-Guide-Flavor/dp/0578477866/ref=sr_1_1?dchild=1&keywords=the+new+IPA&qid=1597216214&sr=8-1
American Society of Brewing Chemists - https://www.asbcnet.org/
Brewing Science Institute - https://www.brewingscience.com/
Google Scholar - https://scholar.google.com/
 
This episode is brought to you by: 
American Homebrewers Association
Brewers Publications
Atlantic Brew Supply (Discount Code: BrewFiles)
Don't forget to subscribe via your favorite podcasting service (iTunes, etc). Like our podcast, review it - talk it up! If you have comments, feedbacks, harassments, etc, feel free to drop us a line at podcast@experimentalbrew.com. Follow us on Facebook (ExperimentalBrew), Twitter (@ExpBrewing) or Instagram (ExperimentalBrewing).
Don't forget you can support the podcast on Patreon by going to http://patreon.com/experimentalbrewing
This episode can be downloaded directly at http://www.podtrac.com/pts/redirect.mp3/www.experimentalbrew.com/sites/d...
Podcast RSS Url: http://www.experimentalbrew.com/podcast.rs